Improve Study Habits is a summary of experiences on how to learn smarter, faster, and more efficiently. The techniques and tools I show on this website helped me and others to get the certificates you want and eventually leave your 9 to 5 job.
MY STORY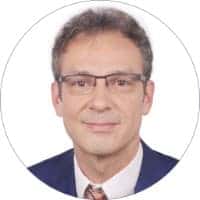 My name is Michael Borgers, the author of "How to Sell your Photos Online" and "The Secret of Passing your HSK  Chinese Level 1 Exam". I created a cross-platform App to pass exams, several websites, and I sell photos on Microstock websites. In summary, I'm a passionate passive income freelancer who gave up his 9-5 Job at Hewlett-Packard years ago.
I was born in Germany, studied IT and worked in Cologne for 15 years when I decided to try something new. I moved to China where I worked for HP for many years before I discovered my passion for creating a passive income. 
I always believed that constant learning and self-improvement is the key and I was right. I obtained more than 10 certificates in several fields and now I am selling the practice tests I used to pass these exams successfully with my own Apps. 
I just love the challenge of taking exams so I started this blog to help others to lose their fear, to improve their study skills and actually to enjoy taking a test. And the best of all: You get paid for it if you do it right and create valuable material.
Ebooks I have written…
| | |
| --- | --- |
| | The Secret of Mastering your HSK1 Exam – During my time in China, I learned some Chinese and actually passed Level 2. So I decided to write a guide about how a foreigner can easily learn the basics with these simple study tips. |
| | The Secret of Selling your Photos Online – After taking some courses on Udemy I started my own photography business by providing unique images for the IT market. Selling those online is a vital part of my income – so again I wrote an ebook on how to be successful with that. |
Take a look at my designs
That's right… I design things… this is one of the benefits I got from constant learning. I always thought – I don't know how to draw – but everyone can learn anything. Just take a look at my things on Redbubble.
Study apps I have created
Find me on Udemy where I also offer practice tests
Join me, sign up for my newsletter to see what is next on my road to the perfect study habits!