What a crazy year this was (is)… Certainly a time to remember and for many of you who graduated despite the pandemic an extraordinary achievement. So here are 10 designs To show you were part of the famous Class of 2020:
Sunset graduate
Except for the little 2020 at the bottom, this is a crisis-free design, it just shows the relaxed graduate in front of the sunset embracing the last rays on sunshine.
Class of 2020 papercut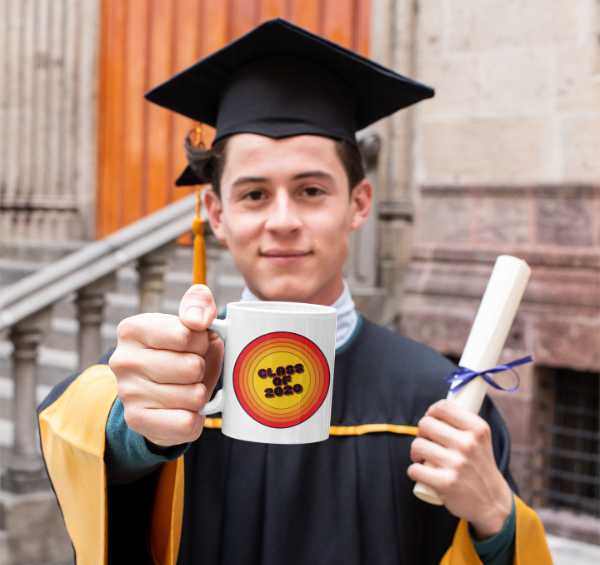 The second design is a papercut sun with the class of 2020 slogan inside, a simple statement perfect for stickers of mugs without emphasizing the hardship of this study period.
Class of 2020 diploma
Here we see the mug again and a timeless black and white design with the typical baseball font and a diploma. The print works on other colors as well, especially on darker backgrounds.
Class of 2020 gas mask
Let's get a little more fierce, shall we? Here we have 2 gas masks and the spray-painted class slogan. Though this design seems black and white it is only white with transparent elements so if you like it even more dangerous looking you could put it on a red background. This outfit is for those who want to remember their achievement and the difficult circumstances that came with it.
Colorful layered class of 2020
This design pick up the latest trend of colorful layers to simulate a 3d effect. The warm color again express happiness rather than sadness of what happened this year.
Quarantined – stamp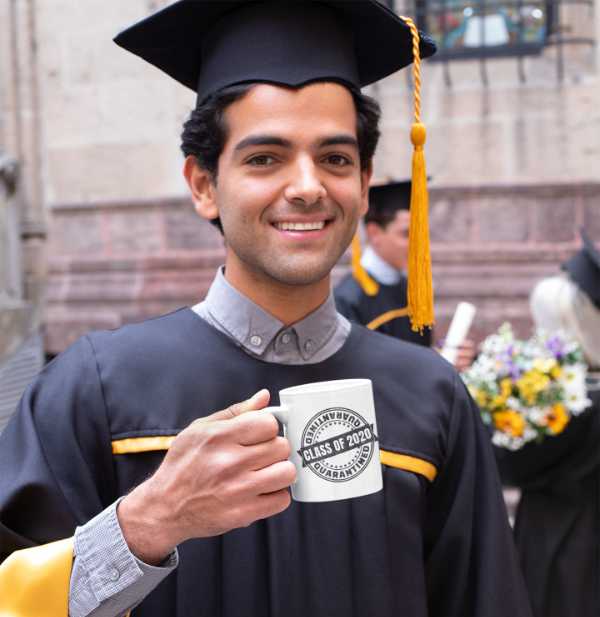 Another popular variation of the slogan this year is appending the word quarantined to it, here as a rubber stamp design. This is a great version for stickers, magnets and mugs.
Retro style quarantine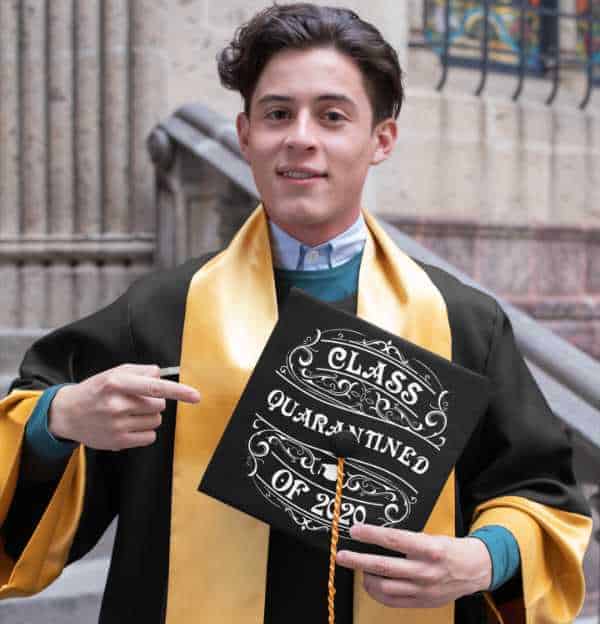 Another design for the quarantined version with retro style font and layout. This one works great as a poster or canvas print as well as on T-Shirts.
Class of 2020 – 80s style
The retro and 80s style is coming back (again) this year, here in comparison next to the romantic sunset outfit from the beginning. This is again a great drawing for a poster or print and makes a great gift because the 80s era seems to come back every once in a while will still look classy in a few years.
Seniors – Class of 2020
This retro 3D inspired design in layered vivid colors (left mug) also looks great on a shirt, just take a look at my Improvestudyhabits Shop.
Class of 2020 – classic
Last but not least the classic – baseball font with a huge 2020 and the words "Class of" as an overlay in the center. Works best on a white or black background.
These are 10 gift ideas for graduates. All of these designs are available on multiple items, just take a look. If you need more inspiration you might want to take a look at my Homeschooling Outfits as well. I hope you enjoyed this collection, stay safe.