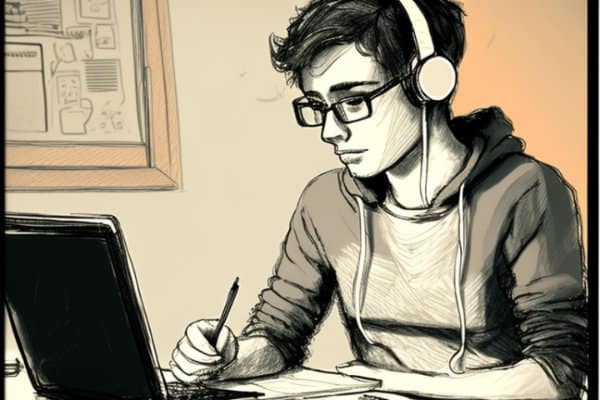 The world has changed significantly over the past few years, with the rise of technology and the shift towards online learning. The trend has also affected the way language proficiency tests, such as the TOEFL, are administered. In this article, we will explore whether the TOEFL can now be taken online and what it means for test-takers.
The TOEFL, or Test of English as a Foreign Language, is a widely recognized language proficiency test that is required by many universities, colleges, and organizations around the world. The test measures the ability of non-native English speakers to use and understand the English language in an academic setting.
Historically, the TOEFL was only available as a paper-based test, administered at designated test centers. However, in recent years, the test has also been made available as an internet-based test (iBT), which can be taken online.
TOEFL iBT
The TOEFL iBT is administered by the Educational Testing Service (ETS) and is available at authorized test centers around the world. The test is divided into four sections: reading, listening, speaking, and writing. Test-takers must complete the test within a designated time frame, and their scores are determined by their performance in each section.
Pros
The main advantage of the TOEFL iBT is that it is more convenient and accessible than the paper-based test. Test-takers can take the test from anywhere with an internet connection, at any time that is convenient for them. Additionally, the test is offered more frequently than the paper-based test, making it easier for test-takers to schedule their test date.
Cons
However, there are also some disadvantages of the TOEFL iBT. One of the main disadvantages is that test-takers must have access to a computer and a reliable internet connection to take the test. Additionally, test-takers must be familiar with basic computer skills and be comfortable taking the test in an online environment.
Another disadvantage of the TOEFL iBT is that it is more expensive than the paper-based test. Test-takers must pay a higher fee to take the iBT, which can be a significant financial burden for some.
Conclusion
The TOEFL can now be taken online, providing test-takers with more convenience and accessibility. However, it is important to consider the advantages and disadvantages of the iBT before deciding whether to take the test online or at a test center. Test-takers should also be prepared for the unique challenges that come with taking the test online, such as a need for reliable internet connection and computer skills.